—
THE TEAM
—
At TheReviewGeek, we're proud to welcome onboard writers from around the world, in our ongoing mission to make this the most diverse and welcoming entertainment website on the internet!
Below you'll find all of our writers, including a bio and link to their work across TheReviewGeek. If you like the style of a particular writer, do be sure to bookmark the linked page as we continue to add more of the content you love!
---
Greg Wheeler
Owner, Editor-In-Chief and Reviewer
Since he was able to hold a pen, Greg has spent his entire life writing. He's had poems and short stories published and competed in several different writing competitions. After studying media, music production and film at college, Greg began working on TheReviewGeek.
Built from the ground up, Greg's unwavering enthusiasm for the media industry sees any of his free time taken up with watching critics on YouTube, reading reviews around the internet and researching new content to add to the site.
Favourite Movie: Memento
Favourite TV Show: Doctor Who
Favourite Album: Hybrid Theory – Linkin Park / Vicious Delicious – Infected Mushroom
Favourite Video Game: The Last Of Us
---
Kristen Lazur
Reviewer/Interviewer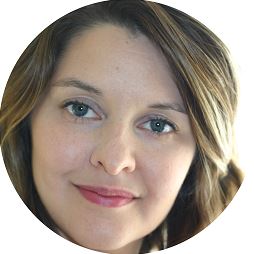 Kristen is a writer and seasoned strategic international communications leader. A voracious consumer of stories in every medium, her passion is connecting people.
A dual US/UK citizen, Kristen spends her spare time travelling or watching movies and TV from far-flung places, including South Korea, Japan, China and India, etc. She blames her anime addiction on her artist nephews, Obi and G-man.
Favourite Movie: Star Wars
Favourite TV Show: Mr Sunshine or Reply 1988
Favourite Album: TK from Ling Tosite Sigure – Fantastic Magic
Favourite Video Game: Centipede
---
Lee Brown
Reviewer/Editor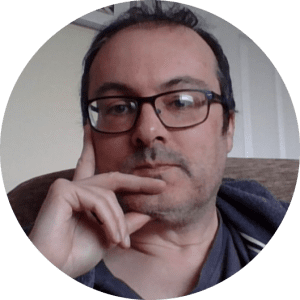 Lee is a freelance writer and published author (and poet) who has previously written for Screen Rant, The Things, Signal Horizon, and a variety of other well-known websites.
Outside of writing articles, Lee is usually glued to his television, watching movies, binge-watching Netflix, and playing new and classic video games!
Favourite Movie: Magnolia
Favourite TV Show: Doctor Who
Favourite Album: Anything soundtrack-related
Favourite Video Game: The original Tomb Raider
---
Christine Kinori
Reviewer
Christine Kinori grew up in a little village in Kenya. She initially got into writing as a travel writer. She's written for numerous websites about Africa and tries to create a new narrative in the media about our aesthetic continent.
Christine admits to having a somewhat unhealthy addiction to TV and reading, and loves how television can transport us to many places and teach us so many things.
Favourite Movie: Mr Bones
Favourite TV Show: Kinnporsche & Love Mechanics
Favourite Album: Map of the Soul 7 – BTS
Favourite Video Game: Pass? Korean variety shows for the win!
---
Jose Arroyo is a graphic designer, writer, interviewer, and gamer based in Cleveland, Ohio, and earned his Bachelor's of Fine Arts Degree in English.
He's been a video game panelist, actor, and anime content creator for YouTube. He's excited to share his passion for anime and video games with you all!
He now writes with TheReviewGeek, where he writes about anime and video game content. Previously, he has contributed feature articles for small gaming websites and Comic Book Resources, a popular comic book website.
Favourite Movie: Grave of the Fireflies
Favourite TV Show: Hell's Kitchen
Favourite Album: N/A
Favourite Video Game: Paper Mario: The Thousand-Year Door
---
Val Mathew
Reviewer
Val is an English Teacher by day who moonlights as a writer. After completing her Master's degree in English Literature, she has channelled her passion for writing by working with Publishing Houses as a news writer.
Being a K-pop fan, Val devotes most of her time to listening to South Korean music. She is also a true crime fanatic and loves watching TV Shows from all around the world, with language no bar! Reading books is one of her many passions and her favourite writer is the #1 New York Times Bestselling Author, Colleen Hoover.
Favourite Movie: Forrest Gump
Favourite TV Show: What's Wrong With Secretary Kim
Favourite Album: Rare by Selena Gomez or Proof by BTS
Favourite Novel: It Ends With Us by Colleen Hoover
---
Sarah Almeida
Reviewer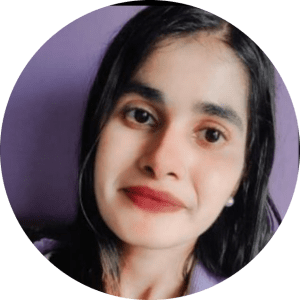 Sarah has previously completed a double major in English Literature and Psychology, and is currently pursuing a Masters degree in Psychology while writing for The Review Geek.
Whether it's in novels, movies, or tv shows, psychologically nuanced storylines and morally complicated characters are Sarah's forte! She could spend countless hours learning more about mass murderers and psychopaths, but then similarly, she's also fascinated by Greek and Norse mythology. She does occasionally like writing on these subjects as well.
Favourite Movie: American Psycho
Favourite TV Show: Sherlock or The Big Bang Theory
Favourite Album: Recovery- Eminem or Wasteland, Baby! – Hozier
---
Ally Ham
Reviewer
Ally puts her English degree to use as a freelance writer for TheReviewGeek, Video Librarian, and Verblio. When she isn't writing, she probably has her eyes glued to a movie or her head stuck in a book.
Favourite Movie: Eighth Grade
Favourite TV Show: The Marvelous Mrs. Maisel
Favourite Album: Cocoa Sugar by Young Fathers
Favourite Video Game: Celeste
---
Arnav Srivastava
Reviewer

Arnav worships films and television shows. For him, they are both an inescapable escape and a deep dive into the puzzling moving parts of life. He firmly believes in the idea that the art form shows how humans can be more connected and compassionate towards each other. Every "good (sic) bit"  helps him make sense of the chaos around us. The love affair transcends the regularity of hobby; it is a way of life for Arnav!
Arnav was born and lives in India. He has a degree in law, is happily single, finds football interesting, thinks the equity markets are going to make him a rich individual, mostly keeps to himself but loves the loved ones more than anything.
Favourite Movie: There Will Be Blood
Favourite TV show: Mad Men
Favourite Album: Anything by The Beatles!
Favourite Video Game: Football Manager or The Last Of Us
---
Reyan Mishra
Reviewer/Social Media Marketer

A nocturnal writer since his first newspaper column, Reyan enjoys penning down ideas from intelligent to idiotic. He has written on variety of topics including technology, space, business, and entertainment. His studies on Industry 4.0 have been published by Penguin. In addition, many of his fictional pieces have also found a place in local books and magazines. He enjoys watching cartoon of all kinds – having watched over 15 shows to completion.
When he is not writing, he is either on a peaceful long drive, learning science, or pondering a new business idea.
Favourite Movie: Anand
Favourite TV Show: Shaun the Sheep
Favourite Album: Hurry Up, We're Dreaming
Favourite Video Game: Super Mario, Pacman, & Solitaire
---
Michaela Gordoni
Reviewer
Michaela Gordoni is freelance writer and a US. national. She has a bachelor's degree in International relations, is a huge foodie, and loves reviewing well-made K-dramas.
When she isn't working on a recap or review, you can find her absorbed in a book, in the kitchen whipping something up, or travelling as much as possible. She has been living in South India since 2021.
Favourite Movie: Pride and Prejudice (2005)
Favourite TV show: The King: Eternal Monarch
Favourite Album: Signs of Light by the Head and the Heart
Favourite Video Game: The Legend of Zelda (all editions and formats!)
---
Mark Mcconville
Music Reviewer
Mark McConville is a freelance music journalist who has written for many online and print publications. He also writes fiction, and his stories have been published around the web. His poetry chapbook was published by Close To The Bone and is available in paperback and kindle.
Favourite Movie: Goodfellas
Favourite TV Show: Stranger Things
Favourite Album: American Idiot – Green Day
Favourite Video Game: Final Fantasy 7
---
Want to join our team? Head over to our Write With Us page and find out how!