—
THE TEAM
—
---
Greg Wheeler
Owner, Editor-In-Chief and Reviewer
Since he was able to hold a pen, Greg has spent his entire life writing. He's had poems and short stories published and competed in several different writing competitions. After studying media, music production and film, Greg began working on TheReviewGeek.
Built from the ground up, Greg's unwavering enthusiasm for the media industry sees any of his free time taken up with watching critics on YouTube, reading reviews around the internet and researching new content to add to the site.
Favourite Movie: Memento
Favourite TV Show: Doctor Who
Favourite Album: Hybrid Theory – Linkin Park / Vicious Delicious – Infected Mushroom
Favourite Video Game: The Last Of Us
---
Veronique Englebert

 
Reviewer
Veronique has been involved in the development of TheReviewGeek behind the scenes since March 2019. Bilingual in both French and English, Veronique has helped with the promotion and growth of the site and is always on the lookout for the next big thing when it comes to TV and film.

Having studied English and the history of cinema, Veronique has now turned her talents to critiquing, with a particular emphasis on writing about Korean dramas.

Favourite Movie: Life Is Beautiful
Favourite TV Show: Breaking Bad
Favourite Album: Common Ground- Above & Beyond
Favourite Video Game: Persona 5
---
Kristen Lazur
Reviewer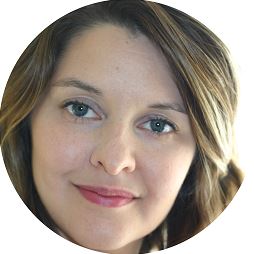 Kristen is a writer and seasoned strategic international communications leader. A voracious consumer of stories in every medium, her passion is connecting people.
A dual US/UK citizen, Kristen spends her spare time travelling or watching movies and TV from far-flung places, including South Korea, Japan, China and India, etc. She blames her anime addiction on her artist nephews, Obi and G-man.
Favourite Movie: Star Wars
Favourite TV Show: Mr Sunshine or Reply 1988
Favourite Album: TK from Ling Tosite Sigure – Fantastic Magic
Favourite Video Game: Centipede
---
Nik Gaydon
Reviewer
Nik has been writing reviews since he was 17 and joined WeKnowGamers as a Writer and Assistant Editor in 2013. Now WKG's Editor-In-Chief, he has a huge passion for community and events, always striving to be as honest as possible with his reviews.
Nik is also passionate about American and Japanese culture. When he's not playing games, obsessing over Berserk (the #1 Dark Fantasy manga in Japan) or writing his latest review, you can find him working on a number of ambitious art projects.
Favourite Movie: Battle Royale
Favourite TV Show: Spartacus
Favourite Album: Justice – Audio
Favourite Video Game: Devil May Cry 1 or God Hand
---
Want to join our team? Head over to our Write With Us page and find out how!