A Tumultuous Year Of Highs & Lows
2019 has been a year of lofty heights and major disappointments. Nowhere else is that more evident than in the world of television. From the downfall of the biggest fantasy series to grace the small screen to lacklustre finales and meandering snore-fests, in true ReviewGeek fashion, we've begun our advent calendar of Christmas goodies with our pick for the top 15 TV disappointments of 2019.
---
15 – Cheat
Hot off the heels of fellow thriller Liar, ITV's twisty-turny drama about a cheating spouse quickly descends into a muddled mess as extra layers are introduced to the fold, culminating in a poor, open-ending that left many fans scratching their heads in disappointment and wondering quite what the point of it all was.
Intrigued? You can read our full season review HERE
---
14 – The Handmaid's Tale Season 3 Episode 9

With The Handmaid's Tale receiving mixed reviews from fans, the claustrophobic waste of an episode this turned out to be proved to be a tipping point for many impatient people who had stuck with the show through some of the slower bites of drama this year. With June confined to a single room for much of the episode, the overarching themes were lost thanks to a lack of character or plot progression.

This is probably one of the more controversial entries in the list, given its polarizing reception, but we weren't a fan of this one.
You can read our episode recap & review HERE or take the plunge and read our full season review HERE
---
13 – The Terror Season 2
Last year, The Terror made our list of Top TV shows of 2018. Ironically, this year the show finds itself on the opposite end of the spectrum. While the Japanese encampment and Yūrei storyline wasn't bad per-se, the series failed to build up its characters and ideas toward a satisfying conclusion, hitting a dramatic spike toward the back end of the show and seemingly running on fumes from there on out. This second season ended with an uneventful whimper, rounding out a rather disappointing second season.
Intrigued? You can read our full season review HERE

---
12 – Fear The Walking Dead Season 5
Perhaps one of the few inclusions on the list this year that shouldn't come as too much of a surprise for those who have stuck with the show through the years. Fear The Walking Dead's fifth season began with a surprisingly competent opening episode, seemingly promising a change in tone and direction for the spin-off series. Unfortunately the meandering plot line descended more unceremoniously than the hot air balloon midway through the show, devolving into a boring, mundane mess that's struggled to ascend to the heights of the third season.

Intrigued? You can read our episode recaps for season 5 HERE
---
11 – Black Mirror Season 5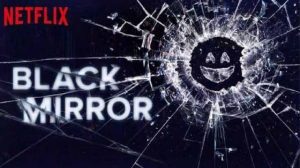 Following hot on the heels of the interactive movie Bandersnatch, fans of Charlie Brooker's twisted anthology eagerly awaited Black Mirror's fifth season. Back to the familiar format of three episodes and boasting some interesting conceptual ideas, Black Mirror delivered a season of wildly inconsistent quality, ranging from pretty good to pretty poor. Given the cultural impact of this show, the latest season pales compared to what's come before, delivering a disappointing and utterly forgettable fifth season.
Intrigued? You can read our full season review HERE
---
10 – The Capture Finale
Another polarizing entry on the list this year, BBC's espionage-thriller The Capture was on course to be one of the best shows of 2019. Its mystery and intriguing premise put it in firm position to hang onto this accolade until late on in its six episode run, where things unraveled in the worst possible way and the mystery flew off the hinges. The final open ending left a lot of questions unanswered in the hope of being picked up for a second season, along with some questionable characterisation that continued BBC's worrying trend of producing interesting content with lacklustre finishes.
Intrigued? You can read our finale recap HERE
---
9 – War Of The Worlds – BBC Adaptation
The War Of The Worlds is not a difficult novel to adapt but you'd be forgiven for thinking otherwise after watching the adapted effort from the BBC. Poor characterisation, questionable dialogue and haphazard directing combined to produce a lackadaisical mini-series lacking in excitement or tension. Somehow the show managed to make the concept of an alien invasion boring and despite some nicely placed set pieces midway through, the rest of the show failed to capitalize on its action, making it one of the worst mini-series released this year.

Intrigued? You can read our episode recaps HERE
---
8 -American Gods Season 2
American Gods is another casualty of style over substance. Unlike Legion, which managed to juggle this with plot progression this year, the second season meandered through a series of trippy visuals and aesthetically stunning scenes to produce a story that moved far too slowly and added nothing substantial to the plot line. After the promising finish to the first season, fans eagerly awaited the second season which unfortunately failed to live up to expectations, becoming an exhibition of tedium and finishing things with an anticlimactic slice of disappointment in the finale.

Intrigued? You can read our full season review HERE
---
7 – TV Cancellations
The hardest part of being a critic, and an avid TV watcher for that matter, is awaiting the dreaded round of cuts and cancellations every year. It's a given that there will be casualties but this year, with the wealth of impressive TV offerings on the small screen, that list hit hard. Santa Clarita Diet, Travelers (our personal favourite), Counterpart, Channel Zero, The OA and more all hit the chopping block, some of which resulting in fans taking to the streets in protest.

For the full list of cancelled TV shows this year, TVInsider has done a pretty good job collating these up. You can check that list out HERE.
---
6 – Memories Of The Alhambra Finale
Memories Of The Alhambra took an interesting concept with Sword Art Online and fleshed it out into a fully fledged Korean drama, complete with romance, drama and mystery across the usual span of 16 episodes. Across the first half, Memories Of The Alhambra built up a mystery surrounding the game with core rules established early on. The second half saw a lot of this fall by the wayside in favour of a more straight forward romance taking centre stage and the finale promised to end things with a bang.
Only…it didn't. Instead, the show opted for a bittersweet open ending with question marks hanging over the fate of the lead male protagonist, disappointing fans around the world who held on for solid answers and received none.
Intrigued? You can read our full season review HERE
---
5 – Titans Season 2 Finale
Fool me once, shame on you. Fool me twice, shame on me. Titans has been a real test of patience across its two season run. From its cliffhanger finish last season, resolved in the first 30 minutes or so in the first episode this season, through to a meandering story that jumped between past and present with little momentum, Titans dropped the cherry on its proverbial cake with a poorly plotted and structured finale. Not only did it wrap up everything up with a neat-DC-shaped bow, it did so in such a way that it destroyed weeks of character building thanks to a disappointing conclusion for our characters.

Intrigued? You can read our full season review HERE
---
4 – Vagabond Finale
For 15 episodes, this action-packed Korean drama delivered a lot of thrilling set pieces, a twisty-turny script and enough bouts of intensity to rival shows like 24 and Designated Survivor. All of this built up a foundation for a dramatic conclusion to follow for this tale, ending things with a bang and solidifying its place as a solid k-drama offering. Only…it didn't. Instead, the series leaves things hanging in the balance with no resolution, no completed character arcs and worse, completely destroys 16 episodes of work with a cliffhanger ending that may or may not lead to a second season.
Intrigued? You can read our full season review HERE
---
3 – The Twilight Zone
Jordan Peele + intriguing sci-fi + a beloved classic rebooted for modern audiences… what could go wrong? A lot actually, as we found out midway through the year with CBS's reboot of The Twilight Zone. The overly political and lackadaisical episodes combined and drowned out the few gems in this reboot to make it one of the biggest disappointments of the year.

Intrigued? You can read our full season review HERE
---
2 – Big Little Lies Season 2
From production woes backstage to a meandering storyline that rounds out to no dramatic consequence for anything at the end (save for the final scene), Big Little Lies delivered a completely inconsequential second season that felt more pointless than it perhaps should. The actual direction and visual design of the series was top notch though and Meryl Streep was utterly mesmerizing in her role, but this isn't enough to shake off what a disappointment we found the second season.
You can read our full season review HERE
---
1 – Game Of Thrones Season 8
Love it or hate it, Game Of Thrones is one of the biggest TV Shows of all time. At its peak, the show was the big talking point for plenty of fans who eagerly awaited every episode each week. It even became the first ever TV show to feature on Empire Magazine's front cover. The final season raised eyebrows late into production when David Benioff and D. B. Weiss proudly proclaimed the show could be wrapped up in six episodes.
What followed was one of the biggest capitulations in TV history. Game Of Thrones shot itself in the foot, tumbled down a sharp ravine and consequently landed in shark-infested waters, all whilst parroting a hat made out of Starbucks cups.
While the end result isn't bad per-se, the lack of development and rushed progression to this point makes Game Of Thrones a show lacking in rewatch value and one of the few series that dropped off the map so hard it's unlikely to hold up for years to come.
Intrigued? You can read our full season review HERE
---
Do you agree or disagree with our picks?
Feel free to comment below with your personal choices for the shows that disappointed you the most this year!