2019 has been an amazing year for television. Its been so good infact that from this year onward, we'll be producing a top 40 list for TV shows instead of a top 10. With that in mind, there are some casualties and shows we sadly didn't get a chance to watch so we'll preface the list with these first. Fleabag, Succession, Bojack Horseman, Attack On Titan and Barry were the bigger stars who are all sadly missing from this year's list.
Along with that, there were also some shows that just missed out on the top 40. The Umbrella Academy, Pennyworth, Swamp Thing, Kingdom and Dead To Me are the bigger names missing but this only reinforces what a strong year 2019 has been for TV.
Without further ado then, we present our top 40 TV shows of 2019.
---
40 – Extraordinary You
You've probably never heard of Extraordinary You and that's a real shame. This meta self-aware K-drama offered up a smartly written plot when it dropped earlier this year, one that managed to introduce the idea of a comic book heroine suddenly becoming aware that she's inside a comic and doing all she can to course-correct the author. It's a fun, romantic and oftentimes surprisingly poignant drama and to top it all off, managed to nail its landing too, rounding this one out perfectly.
You can read our review for this one HERE
---
39 – Marianne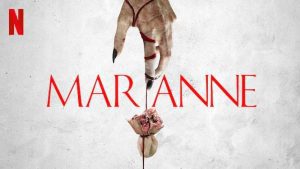 If you're in the mood for a creepy, supernatural horror, Marianne absolutely fits the bill. Although far from the lofty heights of Haunting Of Hill House last year, Marianne certainly held its own in the horror genre and clung tightly to the crown as one of the scarier shows this year.
You can read our review for this one HERE
---
38 – Marvelous Mrs Maisel season 3
Some people may bemoan how far down Marvelous Mrs Maisel lands this year on the list but compared to its previous two seasons, Amazon Prime's flagship show felt somewhat conflicted this year, with several uninteresting subplots that simply built the foundation for the fourth season to follow. It's still as stylish and funny as ever but that snappy, quick-firing comedy didn't quite hit on all cylinders. Despite its flaws, the show continued to impress and the witty dialogue alone makes this a mainstay on the list again this year.

You can read our review for this one HERE
---
37 – Why Women Kill
What do you get when you mix quirky, dark humour, the creator of Desperate Housewives and a trio of strong female characters? Probably something close to Why Women Kill. This little gem dropped on CBS earlier in the year and between clever editing, great dialogue and a satisfying, well-paced story, made it one of the bigger guilty pleasures of the year and one that received a round of cheers in the office when the news broke that it was renewed for season 2.
You can read our review for this one HERE
---
36 – Castle Rock Season 2
Speaking of mixing, next up on the cocktail list are three delightfully sinister ingredients; Stephen King, Salem's Lot and Misery. Despite some stumbles along the way, Castle Rock Season 2 effectively juggled a Misery prequel, a Salem's Lot sequel and plenty of creepy suspense in a much-improved second season. It's one that masterfully combined two of King's most prolific novels with the maniacal performance of Lizzy Caplin to deliver a highly satisfying season of horror.

You can read our review for this one HERE
---
35 – Warrior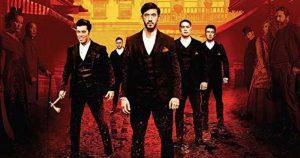 Part Peaky Blinders, part martial-arts thriller, Warrior mixed these influences in with the racially fuelled setting of America in the late 1800's to deliver a thrilling 10 episode series. Boasting some memorable action sequences and a story that built up to a dramatic finale, Warrior also holds the accolade this year for one of the best bottle episodes of the year too. Warrior never tries to be anything other than a well-paced action-thriller, and it did so with enough confidence to warrant a second season being green-lit from Cinemax not long after.

You can read our review for this one HERE
---
34 – La Casa De Papel Season 3
We'll be the first to admit that the idea of a third part to this Spanish heist series felt like milking the franchise. After all, the second season rounded things out nicely and finished things on a high. Against the odds though, La Casa De Papel (or Money Heist as it's commonly known as now) brought the characters back for a well-paced adventure that set the scene nicely for things to come. The heist was bigger, badder and more explosive than ever before, leading to a really impressive third season.
You can read our review for this one HERE
---
33 – Good Omens
Terry Pratchett books have a very distinct humour that's sometimes hard to translate on the big or small screen. Thankfully Amazon Studios rolled up its sleeves and opened its chequebook to deliver a very funny, quirky drama in Good Omens. With a tasteful amount of religious humour and a story that builds to a climactic showdown at the end, Good Omens delivered one of the better series this year, and tied that in with the trademark Pratchett humour in abundance in the books.

Oh and it also featured a pretty stacked cast too which helped!
You can read our review for this one HERE
---
32 – Rilakkuma & Kaoru
Cuddling up under the blankets after being out in the bitter cold , with a cup of hot chocolate and a good book, rain drumming against the window, is pretty close to describing how it feels to watch Rilakkuma and Kaoru. This charming stop-motion animation took a beloved Japanese icon and brought it to International audiences in the best possible way. With each episode clocking in at 12 minutes or so, the entire show does a wonderful job capturing the heart and soul of these characters.
You can read our review for this one HERE
---
31 – Aggretsuko Season 2
Aggretsuko is a heavy-metal loving red panda and the first season did a wonderful job capturing her persona and difficult life. Expanding on that, Aggretsuko knuckled down and delivered another very good season, one that deepened the characterisation for our core group of officer workers while adding an extra layer of depth to proceedings too.
You can read our review for this one HERE
---
30 – The Dragon Prince Season 3
After two solid seasons of build-up, it all comes down to this. The Dragon Prince is a beautifully crafted fantasy story, one that effectively combines all the usual mythological species and ideas you'd expect but presents them in a family-friendly manner.
The rarity of Dragon Prince's far-reaching appeal makes it one of those gems that's as enjoyable for kids as much as it is for adults. Season 3 of The Dragon Prince raises the stakes for all our characters, delivering a climactic and well written finish to this chapter of the story and doing so with a great balance of silly humour and darker plot points.

You can read our review for this one HERE
---
29 – His Dark Materials
Adapting Philip Pullman's fantasy trilogy has been attempted once before with the 2007 film The Golden Compass. Dusting off the old cobwebs and with the combined force of HBO and BBC behind it, His Dark Materials delivered a well-paced adventure to close this year out with, one that does the original tale justice whilst leaving the door wide open for the subsequent follow-ups to round out this story. With a wonderful score, a surprisingly robust story combining elements from the different books and some good characterisation, His Dark Materials bows out its first season with a solid foundation to build on.
You can read our review for this one HERE
---
28 – The OA Season 2
The first season of The OA was slow, bizarrely plotted and at times outright boring. The second season however, was anything but. Building on THAT ending, the second season wove a really interesting and well-paced mystery around its ideas that built up to a truly shocking ending. It's such a shame that this one was cancelled before its time but our guess is that the viewing numbers dwindled considerably after the first season and never really recovered. A shame for sure, but still one of the more memorable experiences this year.
You can read our review for this one HERE
---
27 – Peaky Blinders Season 5
Peaky Blinders split opinion with its stylish fifth season earlier this year. Between some breathtaking cinematography and gorgeous visuals, the story lacked the same contained feel experienced in previous seasons whilst complicating matters with several antagonists across the episodes. Despite its flaws, the season did a great job building up to an open ending that leaves things wide open for a sixth season to follow.
You can read our review for this one HERE
---
26 – A Series Of Unfortunate Events Season 3
It feels like a lifetime ago when A Series Of Unfortunate Events dropped its third and final season. The final chapter to this faithful adaptation of the book series ended things on a high when it released on New Year's Day, perfectly rounding out the Baudelaire orphans' story in a suitably satisfying manner. The consistency across the full three seasons is something to be commended unto itself but the ending wrapped everything up with a perfectly rounded bow, making for a very enjoyable watch.
You can read our review for this one HERE
---
25 -Russian Doll
Groundhog-esque dramas are nothing new in the realm of science fiction but when Russian Doll dropped back in February, it managed to carve out a unique slice of the pie. With its quirky dramedy set up, an inspired Natasha Lyonne at the helm and a digestible run-time, Russian Doll defied expectation and created one of this year's most talked-about Netflix Originals. The plot twist partway through the show helped to defy expectations too, in what could have been a run-of-the-mill comedy. For that alone, the show deserves props and catapulted it to become one of the better shows this year.

You can read our review for this one HERE
---
24 – Sex Education
Speaking of talked-about Netflix Originals, Sex Education dropped back in January and remained one of the funniest comedies of the year. The awkward situational humour, Gillian Anderson's amazing portrayal of Otis' Mother and 8 very consistent and driven episodes made Sex Education an instant hit. Although some bemoaned the American and British culture clashes, the show remained highly regarded, even bagging itself a second season (which drops next month!)
You can read our review for this one HERE
---
23 – Legion Season 3
Legion is one of the most unusual and breathtaking shows out there. The visuals are trippy and psychedelic, with a story that's as forward thinking and action-packed as it is slow, lethargic and confusing. The third season managed to shake off the shackles of old when it dropped earlier this year and delivered a show-stopping finish to this tale, rounding things out with a reasonably decent finale while introducing time travel in a clever and creative way.
There simply is no other show like Legion out there and the show does a wonderful job making sure that remains that way. It won't be for everyone, but if you can take to the story, Legion's final season bows out on a high.
You can read our review for this one HERE
---
22 – Unbelievable
Police procedurals are very difficult to get right, especially when you break the mold and try to craft something a little bit different from the status quo. Unbelievable did just this when it dropped back in September, taking the time to craft how exhausting, time consuming and emotional cases like this can be. That's to say nothing of the shocking crime at the heart of this one and to top it off, the entire tale is based on a true story.
Unbelievable is a perfect example of how to construct strong female characters too and with a central trio of women at the heart of this one, Unbelievable was unbelievably good TV and one of the best shows this year.
You can read our review for this one HERE
---
21 – What We Do In The Shadows
Based on the cult film of the same name, What We Do In The Shadows delivered one of the funniest comedies this year, blending the daily lives of vampires with a mockumentary feel. The face to face interviews, the banter between vampires and of course Guillermo's unwavering desire to become a vampire combined to make this a really pleasant surprise. Upon news of the show's renewal, the cast and crew went all out to deliver a celeb-packed episode late on too that's easily the highlight of the entire show.
You can read our review for this one HERE
---
20 – After Life
After Life isn't just a quirky Ricky Gervais comedy, it's also a surprisingly poignant and reflective drama about loss and dealing with grief. These two ideas came together to form a beautiful drama in After Life and the way everything came together in the series finale made this a highly satisfying and enjoyable watch from start to finish.
You can read our review for this one HERE
---
19 – Years & Years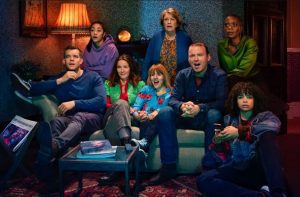 Years & Years is one of the more frightening shows of the year. Set in the near-future, Russel T. Davies returned to the small screen for a stand-alone mini-series that painted a concerning future for Britain. From the far-right extremists rising up and the threat of nuclear war looming in the background, the show did a perfect job capturing political and topical issues in a way that never felt preachy or overly condescending. Although the ending is a little ambiguous, the show managed to offer up one heck of a rollercoaster ride along the way, making it a thought provoking, timeless piece of television.
You can read our review for this one HERE
---
18 – The Witcher
The Witcher is not Game Of Thrones. Despite the overwhelming number of people comparing Netflix's high-fantasy series to the politically charged exploits of Westeros, The Witcher takes the best elements of the fantasy genre and blends them together to create a solid and highly enjoyable series in its own right. Henry Cavill is fantastic as Geralt and the series manages to navigate that tricky line between book and game lovers with non-fans perfectly to craft the beginnings of an epic fantasy tale to come.
While the storytelling isn't always as strong as it could be, there's no denying that The Witcher is one of the best fantasy shows of the year and well worth recognition.
You can read our review for this one HERE
---
17 – Euphoria
HBO's stylish teen-drama Euphoria is a visually striking and boundary-pushing show. It accurately depicts how destructive drugs can be and spins that into a gorgeously shot, striking series about a group of teens dealing with teenage issues. Zendaya ignites the show with her accurate portrayal of drug-addict Rue but each of the different teens brought something new to the show.
There's some very important topics discussed here too and against the backdrop of drug taking, nudity and rape, HBO's teen drama is easily one of the best shows of the year and a must-watch, even for those who don't usually watch these sort of dramas.
You can read our review for this one HERE
---
16 – When They See Us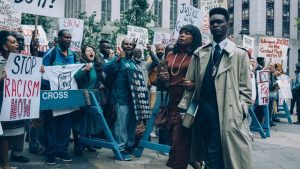 When it comes to topical and relevant, no other show this year caused such a stir as Netflix's mini-series When They See Us. Split across four episodes, this true story managed to spark up outrage over the racially-charged story and quickly rose to prominence as a perfect example of how less is sometimes more when it comes to power of story. This mini-series is the perfect evening drama to watch and easily a stand-out choice of the year.
You can read our review for this one HERE
---
15 – The Crowned Clown
The Crowned Clown rose to prominence back in January and established itself as an incredibly absorbing and well written Korean drama. Set in the Joseon period with a tyrannical Prince on the throne, in order to escape those who plan to assassinate him the King puts a clown, who looks exactly like him, in his stead. What follows is an incredibly well written period drama, with tension, romance and shocking twists along the way.
That's to say nothing of Jin-gu Yeo's dual performance as the clown and tyrannical King which is masterfully executed and acts as the proverbial cherry on the cake.
You can read our review for this one HERE
---
14 – When The Camellia Blooms
On the surface, When The Camellia Blooms appears to be a romantic thriller-comedy about the realistic, passionate love between three couples. Add to that quirky humour some back-and-forth timelines and strong character drama for good measure, When The Camellia Blooms grows and evolves through its 20 episodes into something far more profound and poignant.
While it may not be the best Korean drama of the year, it is a great example of how to build characters effectively, leading to a really emotional final act that rounds out this highly popular asian drama in satisfying fashion.
You can read our review for this one HERE
---
13 – Undone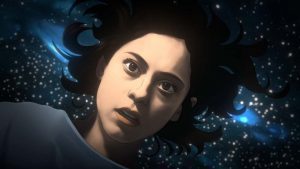 In terms of mind-bending, psychedelic trips, few shows came close to what was achieved in Amazon Prime's animated series Undone. With some decent character work, mature themes and an open ending that'll almost certainly lead nicely into the second season, Undone is a prime (no pun intended) example of how to execute a time travel story creatively and in a creative, unusual way. The visuals are beautifully done, the voice acting perfectly in-sync with the animation and all of this combines to produce a wonderful season of TV.
You can read our review for this one HERE
---
12 – The Dark Crystal: Age Of Resistance
Sequels, prequels and remakes feel like the status quo right now and when it was announced Netflix would be setting up a prequel to the cult-hit film from the 80's, we remained cautiously optimistic that the streaming giants could pull it off. That optimism soon changed to relief and excitement when Age Of Resistance released, delivering a well-paced 10 episodes that built to a climactic finish at the end.
While the story itself may not stand out as all that unique, the masterful puppetry, epic musical score and wonderful visuals made this one of the more technically impressive shows of the year. It's a fine example of how to complement and enhance the source material, at times surpassing the original. If you haven't seen it already, Dark Crystal is not to be missed and one of the best fantasy efforts of the year.
You can read our review for this one HERE
---
11 -The Planets
Dubbed by some as the "David Attenborough of space", Brian Cox and the team at the BBC delivered a startling and astonishing documentary series about our solar system earlier this year. With each episode focusing on a different planet(s) and with a variety of educational facts, experiments, examples and never-before-seen footage for good measure, The Planets delivered one of the best documentary series of the year.
You can read our review for this one HERE
---
10 – Watchmen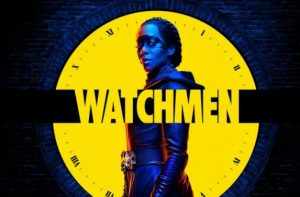 Topical and politically charged, Watchmen entered the television arena down and out after the first couple of rounds. However, it dusted itself down and revitalized itself for a solid second wind, turning around what could have been one of the bigger disappointments this year to one of the best shows in a matter of three weeks. It's an incredible turn-around and a well-deserved one too, finally making good on its premise and delivering a visually striking, thought provoking superhero sequel that quickly solidified itself as a fine mini-series in its own right. It took a while to get there but boy does Watchmen make that wait worth it, delivering a very good series.
You can read our review for this one HERE
---
9 – The Boys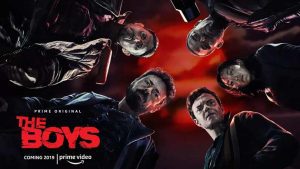 The superhero genre is quickly becoming over-saturated and stuffed full of glossy, polished heroes with iconic, familiar arcs and tragic back-stories. When Amazon announced The Boys earlier this year, it felt destined to slot into mediocrity along with countless other shows. Thankfully this anti-superhero show defied expectation when it dropped on Prime Video, rising to prominence thanks to its satirical, violent and often-bloody look at superhero culture. With clear nods toward the Justice League and a clever spin on its story, casting the superheroes as the bad guys, The Boys was quickly renewed for a second season and showed this genre still has a lot of life left in it.
You can read our review for this one HERE
---
8 – Doom Patrol
When it comes to subverting expectations, Doom Patrol was one of the bigger surprises of the year. The show did an excellent job characterising its misfit group of heroes and at its core, there's a strong foundation of comedy, sci-fi and drama that blends perfectly into the overarching story. The performances were spot on, the stories regularly imaginative and all of this built to a suitably epic finale.

You can read our review for this one HERE
---
7 – The Expanse Season 4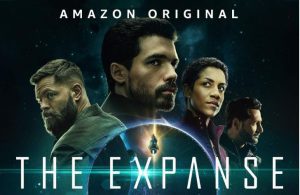 Revitalized from the ashes of Syfy's abrupt cancellation, The Expanse found a new home on Amazon Prime and what an impression it made. With gorgeous, sweeping visuals, an interesting story and a continuation of the usual blend of political intrigue and space-faring exploration, The Expanse nailed its fourth season and built a solid foundation for the inevitable fifth to follow.
You can read our review for this one HERE
---
6 – Our Planet
Whether you believe climate change is man-made or not, there's no disputing that our planet is changing. Extreme weather grips large portions of our continents and at the heart of this are our animal brethren, struggling to survive this wave of change crashing over the world. Step forward Netflix and David Attenborough, who teamed up earlier this year to deliver a startling and eye-opening nature documentary series. It's not just one of the best nature documentaries of the year, it's also a timeless reminder that our time on this planet is finite, capturing both the beauty and horror that lies around every corner.
You can read our review for this one HERE
---
5 – Hotel Del Luna
Hotel Del Luna is quite simply an outstanding show . Forced to become the owner of a hotel for the dead (which happens to be a gateway between the living and spiritual realms) tortured soul Man-Wol finds her life turned upside down when hotelier Chan Sung arrives to become the new manager. From here, the show expertly blends comedy, romance and horror with a variety of poignant and well written scenes that really capture the beauty of Korean dramas.
The 16 episode format works perfectly here and to top it all off, the show finishes on a beautiful and perfect ending for our characters, solidifying Hotel Del Luna's place in the top 5 shows of the year.
You can read our review for this one HERE
---
4 – Love, Death & Robots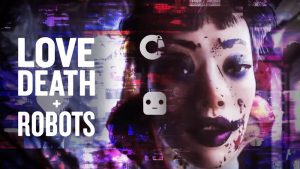 The world of animation goes far beyond cutesy cartoons and sitcom comedies. From the world of anime to the talented artists at Pixar, the industry is chock full of talented hand-drawn artists, Directors and CGI wizards snapped up by different studios around the world. Determined to showcase this to the masses, Love, Death & Robots dropped its mammoth 18 episode anthology earlier this year as a way of collating these different influences and remains one of the best showcases of animated talent in 2019.
While not all the episodes stood out in terms of storytelling, the sheer amount of variety and interesting ideas meant the show was incredibly accessible, with an easily digestible run-time for each episode and some amazing graphical feats to boot too. Although a few of the episodes do fall flat, for the most part the series is unlike anything else out there and a perfect animated showcase that deserves to be watched.
You can read our review for this one HERE
---
3 – Chernobyl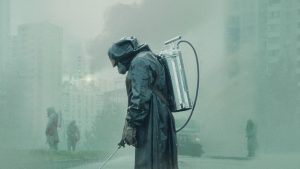 Back in May, HBO and Sky teamed up to produce a stunning and haunting recreation of the Chernobyl disaster. Split across five episodes, the show became an instant hit and was received positively from critics and audiences alike. The devastating effects of this disaster, coupled with a ticking time-bomb of tension, combined to produce a pressure-cooker of drama that captivated audiences worldwide. It remains one of the best mini-series ever created and will undoubtedly go down as one of 2019's brightest jewels.
You can read our review for this one HERE
---
2 – Dark Season 2
There's a lot of time travel content out there but none are as interweaving, confusing and convoluted as German Neflix Original Dark. The second season took the foundations of the first and built a whole different level around that, turning everything upside down with some bombshell reveals and doing so with enough foresight to change its own timeline in the best way possible.
Dark set a new benchmark for time travel TV earlier this year, less than 12 months after we gave 12 Monkeys Season 4 TV show of the year in 2018. With five different timelines all handled to perfection, Dark bowed out its second season with one of the best shows of the year.
You can read our review for this one HERE
---
1 – Mr Robot Season 4
Mr Robot hasn't always had the smoothest of journeys, with season 2 in particular feeling a little grindy toward the beginning and losing a good chunk of its viewership around then that gave up on it. That's a real shame because season 4 of Mr Robot is not just one of the best shows in 2019, it's also an example of what can be achieved on the small screen in general.
Between the gorgeous visuals, stunning cinematography and masterful acting from Rami Malek, Mr Robot delivered an incredible final season, closing all plot threads and doing so with some shocking reveals and twists along the way.
You can read our review for this one HERE
---
Final Thoughts
2019 has been a stunning year for TV, one that has overshadowed Hollywood in terms of quality and effectively started the "Streaming Wars" as companies wrestle for the biggest slice of pie on the small screen. Going into the next decade things feel incredibly creative, open and exciting in this field, and there's plenty of promising signs that 2020 could continue this trend and deliver another solid year for television.

We will, of course, endeavour to cover as much as possible across the year and expect another celebratory top 40 this time next year. Until then, Merry Christmas and a Happy New Year readers!