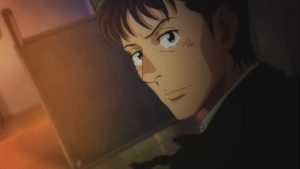 My Home Hero Season 1 Episode 9
My Home Hero is a promising crime thriller that's airing this season. It follows Tetsuo, a salaryman and father who learns that his daughter Reika is getting abused by her boyfriend. He discovers that her boyfriend works for the yakuza and murders him to protect his daughter. With the yakuza on his back, he must do whatever it takes to protect the people closest to him from harm's way.
If you've been following this anime, you may be curious to find out when the next episode is releasing. Well, wonder no more!
Here is everything you need to know about episode 9 of My Home Hero, including the release date, time, and where you can watch this.
Where Can I Watch My Home Hero?
My Home Hero is airing in Japan on Tokyo MX, BS NTV, A-TX, and Channel Neco in Japan. Viewers can stream the anime exclusively on Crunchyroll outside of Asian territories. At the time of writing, there are no plans for this anime to reach any other streaming platforms.
My Home Hero Season 1 Episode 9 Release Date
My Home Hero Season 1 Episode 9 will release on Sunday 28th May at approximately 2:30pm (GMT) / 7:30am (PT) / 9:30am (CT). Of course, it's really dependent on how quickly the platform uploads new episodes. Expect this to be pretty close to the release time though.
My Home Hero is now available with an English dub on Crunchyroll. However, only episodes one through five has been released with it (so far). If you want to watch the follow-up episodes, you'll have to watch them in the native Japanese tongue with subtitles.
Season 1 Episode 9 is titled 'The Fateful Day' and will be 24 minutes long.
How Many Episodes Will My Home Hero Season 1 Have?
It has been announced that My Home Hero will have 12 episodes in total. So with that in mind, we've got 5 episodes left after this week's chapter.
Is There A Trailer For My Home Hero?
Yes! You can find a trailer for My Home Hero Season 1 below.
What Happened In Episode 8?
In My Home Hero Episode 8, Tetsuo fails to get into Kyoichi's apartment, but Kasen convinces Reika to head home and cancel her meeting with Kyoichi. Tetsuo persuades Kyoichi to visit his apartment to see if anyone planted evidence against him being Nobuto's killer. We conclude with Kyoichi vowing to prove Tetsuo is Nobuto's killer.
We've covered the entire episode with a lengthy recap that touches on all major plot points and discusses the chapter with an accompanying review. You can find that link below.
Read more: My Home Hero – Season 1 Episode 8 Recap & Review
---
What do you hope to see as the series progresses? What's been your favorite moment of My Home Hero so far? Let us know in the comments below!