It's been a great year for TV already and to accompany our top 30 list for TV shows, we've gathered our team to weigh in on the best individual episodes to grace the small screen in 2020. Great episodes can be the difference between mediocre dramas rising to prominence, a shining jewel standing out on an otherwise forgettable series or even acting as the proverbial cherry on a delicious cake.
To keep things fair, we've chosen ONE episode from each individual show selected on the list.
We'll be updating this page throughout the year but without further ado, TheReviewGeek team present our picks (in no particular order!) for best TV episodes of 2020 so far.
Last updated: May 12th 2020
---
The Outsider – Episode 1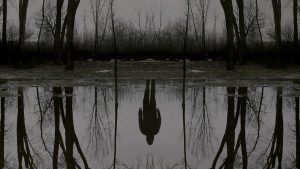 As far as season openers go, The Outsider roared into 2020 with a stunning hour of drama, one that showcased masterful editing by swinging back and forth between interviews and our present-day timeline. The show brought with it a solid dose of unnerving tension, leaving us with multiple questions by the end and a horrible sense of dread that clung to large portions of the series.
The supernatural elements felt naturally placed in the story, both Jason Bateman and Ben Mendelsohn brought a real energy and chemistry to proceedings and the pacing was perfectly handled too.
While the rest of the series failed to reach the same lofty standards the opening episode managed to conjure, the season opener remains a wonderful peace of dread-inducing television.
You can read our full episode recap by clicking here!
---
This Is Us  – Season 4 Episode 14
This Is Us has always been an emotional rollercoaster but season 4 delivered some truly heart-wrenching slices of drama through its 16 episode run. Episode 14 – aptly titled The Cabin – crescendos all the built up emotion, tension and issues The Big Three have faced before it and delivered a beautiful and emotional climax that'll almost certainly shed some tears.
The Cabin is significant for a lot of reasons and we won't spoil why here of course but with a great merging of all three timelines interwoven together, This Is Us proves once again just why it's such a great familial drama.
You can read our full episode recap by clicking here!
---
Inside No 9 – Season 5 Episode 4
BBC's deliciously dark anthology series Inside No 9 delivered a showstopping fifth season earlier this year and part of that success can be attributed to this deliciously dark slice of drama. Titled "Misdirection", this multi-layered episode showcases a simple story about two magicians trying to one-up the other through their different tricks.
Under the facade of this though lies a much darker and intricately layered set of ideas, tricking the audience into believing the episode is going one way before revealing the illusion and big reveal at the end – just like a real magic trick. That's before even mentioning the ideas of technology advancing quicker than traditional magic or how a new generation of magicians are thinking outside the box and not playing by conventional rules.
All of this is squeezed into a 30 minute episode that makes it a crowning achievement in its own right, let alone a stand-out in an excellent anthology series.
You can read our full episode recap by clicking here!
---
Crash Landing On You – Season Finale
There's a reason Korean dramas are so popular and Crash Landing On You is so far one of the most popular of the year. It's also one of the better examples of how to transform a simple, silly premise and deliver something profoundly beautiful and heartwarming with it.
It's a show that weaves comedy, romance, drama and thriller elements together to form the crux of what makes this show so appealing.
The story revolves around successful CEO Yoon Se-Ri who lands in North Korea after a storm blew her to the country while paragliding. There, she meets and falls in love with Captain Ri Jeong-Hyeok. What follows is a race against time as she tries to escape back to her country with the help of her new friends, facing multiple obstacles and challenges along the way.
The main premise may be simple but after many twists and turns across the episodes, the 2 hour finale delivered a beautiful finale, wrapping up all the plot points and giving our characters a good send-off. It's a wonderful example of how to take this 16 episode framework and produce something outstanding with it.
You can read our full episode recap by clicking here!
---
Itaewon Class – Episode 8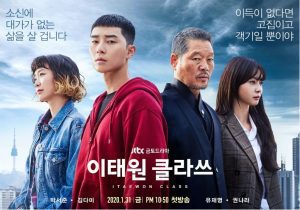 One of Itaewon Class' strong points comes from its ability to present characters with shades of grey – flirting that line between right and wrong/ good and evil. While some of the later episodes inject a lot more high-stakes action or drama into the fold, it's the midway point of this Korean drama, with the changed focus and important themes brought to the foreground, that make this such an effective episode.
There's a consistent theme of racism showcased though Tony Kim as he struggles to convince the others he's Korean and these scenes are admittedly difficult to watch. Alongside this are several other sub-plots that are tightened up too, while allowing us to start casting some serious doubts over the integrity of the different supporting characters we've come to know over the season so far. 
You can read our full episode recap by clicking here!
---
Unorthodox Episode 4
The fourth and final part of Unorthodox is easily the strongest episode of the mini-series. Encapsulating all the themes about female empowerment, religion and crippling family expectations we've seen over the season, the last part of Etsy's journey crescendos into a truly beautiful climax.
All of this gravitates around a single music audition. Etsy's entire future rests on 3 minutes that could change her life forever.
To give much more away would be to spoil the plot but suffice to say, the narrative is given just enough closure while leaving things ambiguously open for the future to allow us to piece together what happens when the credits roll. It's a really thought provoking piece of drama and this fourth part captures that to perfection.
You can read our full episode recap by clicking here!
---
Gangs Of London – Episode 5
Episode 5 of Gangs Of London is a great example of how to capture two very different tones that turn on a dime at the midway point. Away from the main conflict of the series, the storming of the Welsh safe-house is essentially a slow-paced 30 minute descent into tense waters before everything hits the fan.
The second half switches the mood in the blink of an eye, going from 0-to-100 in a matter of seconds and erupting into a brutal, violent, heady assault that marks the peak of the show and reveals a shocking twist at the end. It's a wonderful example of how to pace action and the direction right the way through the episode is perfectly handled.
You can read our full episode recap by clicking here!
---
Castlevania – Season 3 Episode 9
Aside from the CGI effects inside hell at the end, the rest of the episode does a fantastic job raising the stakes for all of our characters. The two poetic acts of seduction gripping the moments between the fighting are really well-handled and counter-balance the sheer amount of violence in the other two stories.
This is the moment where Castlevania really stands out in its third season and while it follows this up with an equally superb season finale, episode 9 squeezes so much into its 23 minute run-time that it's hard not to be impressed. The editing and animation are excellent, and the various different sub-plots work so well to build up to a tense climax (in more ways than one) at the end.
You can read our full episode recap by clicking here!
---
Save Me Too – Episode 5
Discussing what happens in this heartbreaking episode is difficult to do without going into specific plot details. The narrative essentially deals with the aftermath of the main conflict that's been bubbling up for quite some time, wrapped up in dramatic fashion during the previous episode. The reason this one works as well as it does lies in the truly heartbreaking and devastating moments that follow this big reveal.
Much like Never, Rarely, Sometimes, Always, sometime's what you don't say is more powerful than what you do. Save Me Too understands this and while the penultimate episode is a bit slow compared to what we've seen before, the overall impact is far more devastating and has serious ramifications for the series finale that follows.
You can read our full episode recap by clicking here!
---
What We Do In The Shadows – Season 2 Episode 4
What We Do In The Shadows is one of those shows that effortlessly oozes charm and cleverly written comedy consistently through every episode. Every now and then though, the show steps it up a notch and delivers a truly magnificent dose of humour. Episode 4 is one of those examples.
Playing on old trends and anachronisms for our trio of vampires to tackle, a hilarious on-running joke featuring chain mail features exclusively through this 25 minute episode. Interwoven through is Guillermo, our vampire Familiar, who finds himself wrapped up with the vampire hunters in a consistent side-gag that complements the main narrative nicely. All of this bubbles over to create a hilarious and ingeniously written episodes that starts with big laughs and continues that through to the end.
You can read our full episode recap by clicking here!
---
Solar Opposites Episode 9
One of the consistent sub-plots interwoven through the entirety of Solar Opposites comes from an angle involving shrunken humans living inside a glass-fronted wall. With snippets of story dotted throughout the season, the penultimate episode of Solar Opposite's story dedicates an entire stand-alone chapter to a power struggle inside the wall, resulting in an action-packed and dramatic fight for survival.
It's good enough to be its own anthological slice of sci-fi, such is the quality of the episode itself. The ending is certainly ambiguous enough to warrant a follow-up adventure inside The Wall, especially given Hulu have already given the green-light for a second season.
You can read our full season review by clicking here!
---
I Know This Much Is True – Episode 1
Much like Counterpart, Fringe and even Heroes before it, playing a dual role on the small screen can really establish just how incredible the art of acting really is and how much goes into creating living, breathing characters that feel real and fleshed out.
I Know This Much Is True is the perfect platform to showcase Mark Ruffalo's staggeringly raw and effective acting, catapulting him from "The Incredible Hulk" to "The Incredible Actor." His dual performance as both Thomas and Dom is nothing short of masterful and he perfectly exudes the right nuanced looks and afflictions for both characters to make it feel like two living, breathing men playing off each other's lines.
With an hour of hard drama and shards of memories stitched together into a mosaic of beautiful storytelling, I Know This Much Is True gets off to a fantastic start by fleshing out its characters in a very raw and poignant way. From the opening rotating shot through to the heartbreaking end, HBO's latest drama gets off to an absolute flyer.
You can read our full episode recap by clicking here!
---
Mythic Quest: Raven's Banquet – Episode 5
One of the more common questions you'll likely get when people watch this episode is "Where did that come from?" Up until this point, Mythic Quest had delivered a relatively straight forward sitcom, full of the usual gags and video-game slanted jokes you'd expect. This stand-alone flashback though is easily the highlight of this entire season, and easily one of the best episodes of the year. Following a couple over the course of nearly 20 years, from their chance encounter in a video game store onwards, Mythic Quest showcases just how much you'd sacrifice (or not) for a shot at the big-time.
It tackles everything from creative licences, artistic integrity and friendship through to loyalty and video-game history. It's such a wonderful slice of drama that comes out of nowhere and its impact is that much more meaningful and powerful because of it.
You can read our full season review by clicking here!
---
Little Fires Everywhere – Episode 7
Episode 7 was the hour of drama in Little Fires Everywhere where those little fires raged into burning infernos. All the built up tension, heartbreak and anger spilled out in shocking and dramatic fashion. From the symbolic way Elena cuts Izzy from the family photos to Lexie and Pearl's changing fortunes surrounding their families, there's so many interesting details and comparisons to make with this one.
The different truths being revealed and the issues each of our characters have faced until this point combine to make for a devastating episode of hard truths. Coming off the back of a previous flashback-heavy chapter, Little Fires Everywhere quelled any doubts about the direction of the series and hit back at critics with a stunningly effective and poignant slice of drama.
You can read our full episode recap by clicking here!
---
Chocolate – Episode 5
Chocolate is certainly not a drama for everyone but the consistent theme surrounding food and how that brings us together is perfectly captured in its rawest form during this 75 minute episode. This is where we're first introduced to the first of many hospice patients and the hammer blow ending will almost certainly bring tears to your eyes.
This beautiful and bittersweet narrative reinforces the main themes of the show in a big way. Sure, the comedic segments don't always work as effectively as they could but this is the episode that stands out the most thanks to the profound feeling of loss and regret captured during the cast's performances. Without giving too much away, the heartbreaking ending captures that empty feeling of regret perfectly.
You can read our full episode recap by clicking here!
---
The Midnight Gospel – Episode 8
There's nothing else on TV quite like The Midnight Gospel. Blending together the best of thought provoking podcast discussions with trippy, bloody visuals, the final episode strips everything back and ends on a high. It truly is a stunning work of art and while that probably sounds like hyperbole, seeing our cosmonaut Clancy join his mother on a journey through the life-cycle of birth, life and death really hammers home the built up feelings our main character has had over the season.
It's a wonderful and beautiful tribute to round the show out with and it's one that'll certainly tug at the heart-strings too.
You can read our full season review by clicking here!
---
Normal People – Season Finale
Continuing the trend of excellent season finales in 2020, Normal People's last episode is far from normal. It's an extraordinary drama in its own right about a couple and their tumultuous and rocky relationship over the years. From Connell's trouble connecting and showing public displays of emotion to Marianne's estranged family life, all of these emotions and big life events culminate in a momentous and beautiful tribute to our two characters.
The final scenes capture the uncertainty of our future and the struggles a couple can go through in trying to preserve their golden moments of happiness. It's a beautiful and ambiguous way to finish a TV show and Normal People bows out with a lovely ending that's sure to preserve this as one of the best dramas of the year.
You can read our full episode recap by clicking here!
---
And there we have it, our list of best TV Episodes for 2020 so far! We'll periodically update this page throughout the year as each of our favourites show up so do feel free to check back in the future.
Did your favourites make the list? Have we missed any must-watch episodes? Feel free to let us know in the comments below!