Best Wi Ha-joon Dramas & Movies
After establishing himself as an actor in multiple projects, Wi Ha-joon's character in the tvN and Netflix K-drama Little Women is garnering the actor a lot of attention online. With this attention, there is a lot of curiosity about what the future holds for Wi Ha-joon but as we appreciate seeing him as the badass Choi Do-il, it is time to take a look back at Ha-joon's best acting appearances in recent years.
Aside from starring in the popular global sensation Squid Game, Wi Ha-joon has starred in multiple projects including movies and K-dramas that not many are aware of. The year 2023 is going to be promising for Wi Ha-joon as it has been reported that he will appear in projects like K-Project and The Worst Evil among others.
Here are some of his drama and movies to watch as we wait for him to finally bloom into a full-fledged main lead.
---
Shark: The Beginning (Movie)
Adapted from the webtoon, 'Shark' written by Woon, the 2021 Korean movie, Shark: The Beginning revolves around Cha Woo-sol, a victim of school violence who was imprisoned in a boys' prison due to an unexpected incident. While in prison, Woo-sol meets a mixed martial arts champion Jung Do-hyun who tests his limits and changes his personality as he grows up from being a boy to a man.
The movie is set to have a sequel titled Shark: The Storm. In the first movie of the Shark series, Wi Ha-joon charmed fans as he played the character of Jung Do-hyun an MMA Boxer who trains Woo-sol.
---
With Coffee (Web drama)
The 2018 web drama is one of the first projects that saw Wi Ha-joon appear in the lead role as he plays Ha-min. Throughout its 10 episodes, the web drama narrates a love story that is just as sweet and sour as coffee. With Coffee is an intense and special summer romance between two 26-year-old job-seeker couple, Ha-min and So-myung.
---
Something in the Rain (K-drama)
The 2018 K-drama, Something in the Rain narrates the story of Jin-ah, a woman in her mid-30s who is still trying to figure out her dating life. After being dumped multiple times because of her clumsiness, recklessness, and foolishness, she finds Joon-hee who welcomes all of her flaws with open arms. Joon Hee is a childhood friend of Jin-ah and he surprises her with his grown-up, manly self. Wi Ha-joon plays a supporting role in the show where is appears as Yoon Seung-ho, the brother of Jin-ah. 
---
Romance is a Bonus Book (K-drama)
Romance is a Bonus Book is a 2019 K-drama that revolves around Cha Eun-ho, a successful and handsome writer and the youngest chief editor at a publishing company. Cha Eun-ho gets involved with his childhood friend Kang Dan-yi who was once a popular copywriter. Dan-yi is a divorced single mother now who is unemployed and struggling in life. She finds herself in a predicament when she lies to get a job as an employee of Eun-ho. The two become involved in each other's life more than often, and a love story begins to unfold. Here Wi Ha-joon plays the supporting role of Ji Seo-joon.
---
18 Again (K-drama)
The 2020 K-drama, 18 Again tells the story of Hong Dae-young who married Jung Da-jung soon after college because she had fallen pregnant. Despite having an average family life, Dae-jung is unfulfilled. He wishes to go back to the past and make changes to his past choices. Dae-jung's wish comes true when he turns 18 again and becomes a high-school student. However, the only catch is that aside from him, everyone else around him is still in the present while he has aged down.
With Dae-young as good as missing, Da-jung finds a romantic interest in Ye Ji-hoon whereas Dae-young (as a teenager) tries to win his wife back. In the show, Wi Ha-joon plays Ye Ji-hoon a famous tennis player.
---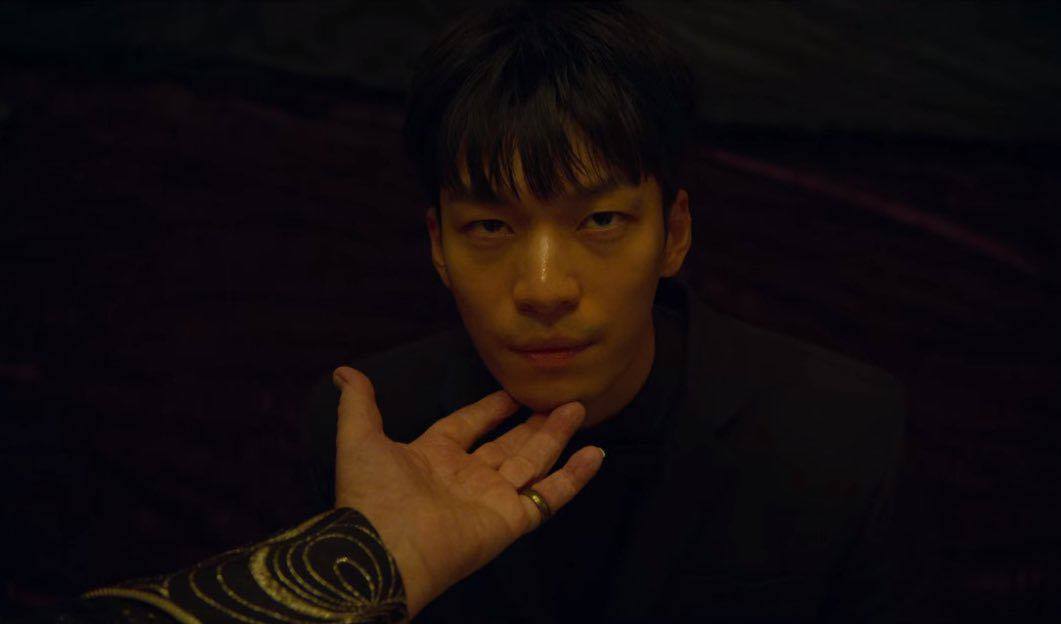 Squid Game (Web drama)
The Netflix global phenomenon, Squid Game is a 2021 K-drama/web series that follows the life of Seong Gi-hun, a debt-ridden failure who wishes to turn his life around by making a lot of money. Greedy to change his life and reclaim his daughter who is being taken away from him by his ex-wife, Gi-hun joins a deadly game where he is promised to win a 45.6 billion won prize.
As he and his co-contestants play traditional Korean children's games against 455 other players, they all learn that there is something sinister going around where the stakes are very high. The show features Wi Ha-joon as a cop, Hwang Jun-ho who sneaks into the game to uncover the truth behind the criminal activities taking place by someone close to him.
---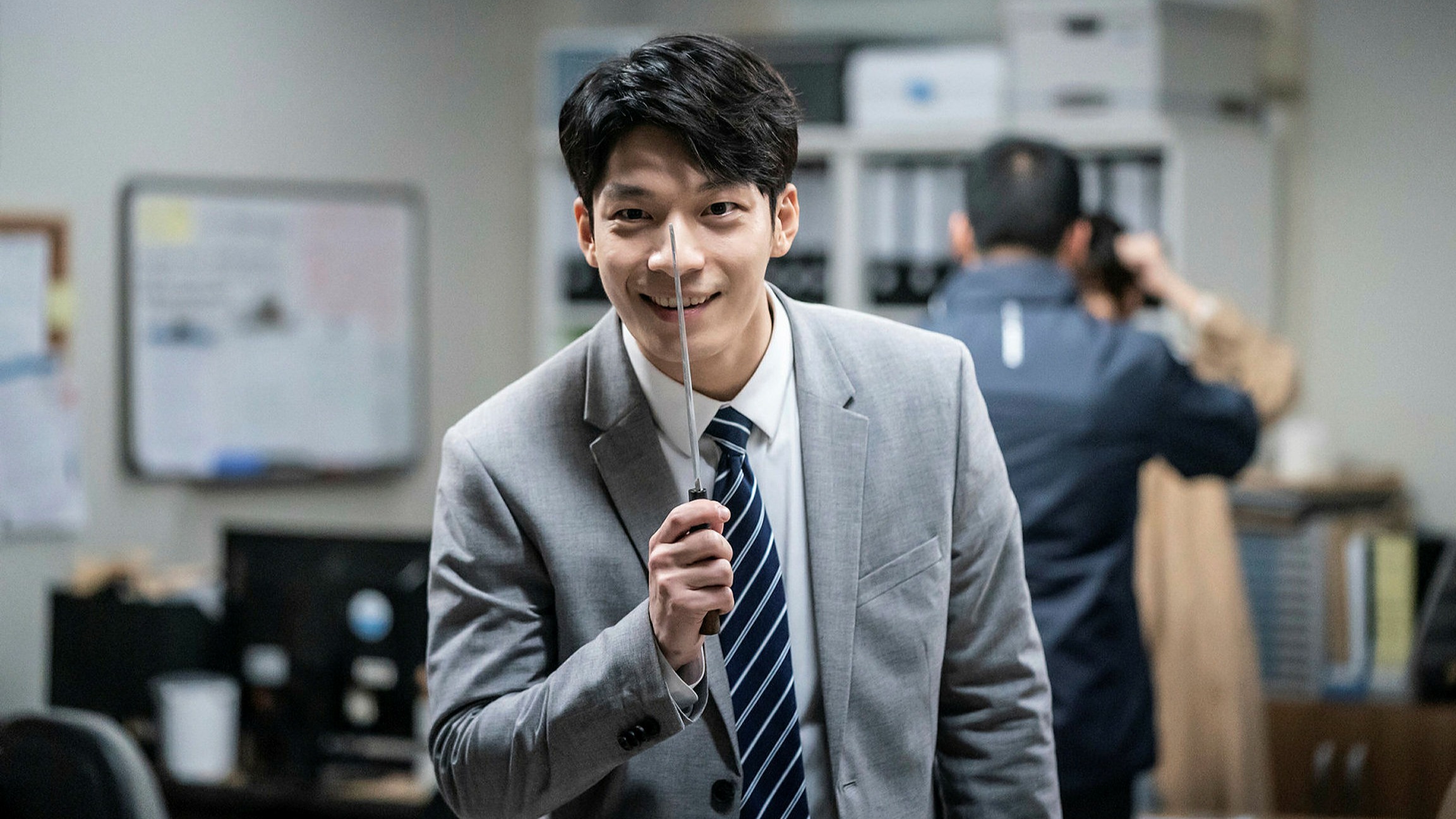 Midnight (Movie)
The 2021 movie, Midnight tells the story of a life-threatening hide-and-seek chase between a psychopathic killer and a deaf woman Kyeong-mi. The young girl, Kyeong-mi has hearing impairment and she lives with her mother. Kyeong-mi works at a customer call centre and after an unpleasant dinner with a client one day, she drives to pick up her mother. Meanwhile, a murderer name Do-shik is chasing So-jung but after she stabs him in the back, he shifts his target to deaf, Kyeong-mi.
The story is a cat-and-mouse chase between D0-shik and Kyeong-mi as she struggles to stay alive despite her hearing loss. Wi Ha-joon plays Do-shik, the murderer who has his eyes set on killing Kyeong-mi.
---
Bad and Crazy (K-drama)
Marking his first proper K-drama in the lead role, Wi Ha-joon appears in the 2021 K-drama, Bad and Crazy with actor Lee Dong-wook. In the show,  Soo-yeol (played by Dong-wook) is a competent 'bad' boy on the police squad who regains his humanity after meeting K (played by Wi Ha-joon) who is the righteous but 'crazy' guy. Despite having a mere high school diploma, Soo-yeol is an accomplished member of the Anti-Corruption Unit.
Oftentimes, Soo-yeol unwillingly has to turn a blind eye to injustice. Congressman Do Yoo-gon gives Soo-yeol some hope of getting a promotion but that becomes debatable as soon as the 'righteous and crazy' K enters his life.
---
Bonus: Coin Locker Girl (Movie)
Although Wi Ha-joon appears in the 2015 Korean movie, Coin Locker Girl as a supporting character, the movie can be called Ha-joon's first project with Kim Go-eun. The movie follows the story of a baby being thrown into a coin locker in 1996. After she is picked up by a beggar, she is named Il-yeong who grows up and is eventually sold to a woman called "Mother" at the age of 10.
Il-yeong is raised by remorseless loan sharks until she turns 18. She has now become Mother's right hand and faces a dilemma when she is tasked to kill Suk-hyun, the son of a debtor named Woo Gon. Here Ha-joon plays a young Woo Gon.
---
And there we have it, our list of the best Wi Ha-joon k-dramas of all time!
What do you think of our list? Have we included your favourites? Or have we missed any must-watch dramas? We love to hear from you so do feel free to let us know in the comments below.
---