His Streaming Materials
His Dark Materials is a high fantasy epic, adapted by Philip Pullman's excellent books, and currently airing on HBO and BBC. If you're in the mood for parallel worlds, fantasy or a bit of both, we've got you covered with our TV recommendations.
We've combed through the archives and saved you the hassle of having to try and find something similar with our top 10 picks for alternate viewing.
To keep things simple for skim-readers we've added what similarities these have.
Of course for all the shows we've reviewed, we've also added a handy link so you can check out our full thoughts on that series and see if it's something you want to invest your time with.
So without further ado, we present 10 TV shows that should whet the appetite when you've finished streaming His Dark Materials.
---

Carnival Row
Similarities – Fantasy & Mystery
Amazon Prime's big-budget fantasy is a tale of forbidden love and supernatural thrills set against a backdrop of racism and simmering tensions.
At the heart of this one is Rycroft Philostrate who begins looking into a series of grisly murders. Along the way, he becomes entangled in the politics and issues of a working fairy called Vignette Stonemoss. Along the way the pair uncover all manner of nastiness.
The series is brimming with imagination and the mystery elements are well-incorporated into the story too, making for a solid watch.
You can read our thoughts on Carnival Row in our full season review here!
---

A Discovery Of Witches
Similarities – Drama & Fantasy
A Discovery Of Witches is a well written drama with some truly beautiful imagery across its run-time. That's to say nothing of the characters who are interesting and endearing.
The basic premise revolves around a world where witches, vampires and demons live discreetly among humans. Our central protagonist is Diana Bishop, who happens to be the last living witch. What ensues from here is a heady blend of romance, fantasy and drama across 2 seasons – the second of which cutting us back in time for a who's who of historical figures.
While the first season is far stronger, there's a lot to like here and fans of romance and fantasy offerings should be in their element.
You can read our thoughts on A Discovery Of Witches in our full season reviews here!
---
W: Two Worlds
Similarities – Parallel Worlds

Armed with a creative premise and leaning hard on the sci-fi/fantasy vibes, W is a series whose strengths lies in its unpredictability. The "W" to which this drama pertains comes from the clash between two worlds, the real world and an alternate universe inside a web-toon.
As the action turns toward the fantastical web-toon world, the rules of this world are explained, the characters grow with each passing episode, and the chapters add something new and interesting to the fold to prevent this one stagnating. It's an unpredictable thrill ride from start to finish that will have you guessing right the way through to the end.
Although the final few episodes are a little rushed and wobbly, it's easy to look past that in the wake of such great writing. If you're looking for one of the best sci-fi k-dramas out there, look no further.
---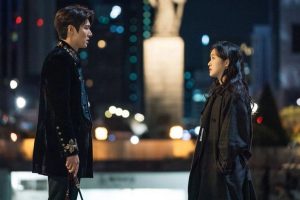 The King: Eternal Monarch
Similarities – Parallel Worlds
Shows involving time travel are always tricky to pull off correctly. From plot holes and convoluted lore to stories rife for contrivances and confusion, The King: Eternal Monarch begins a fair amount of confusion to the table. However, it soon entangles its own web to become something wholly engrossing and highly enjoyable.
Between parallel worlds and a love story anchoring everything together, this hugely popular Korean drama is helped by a returning Lee Min-Ho who fronts this sci-fi series and adds a lot of charisma.
The story itself revolves around two parallel worlds; the Republic of Korea as we know it and the Kingdom of Corea. This forms the crux of drama that follows and the plot only becomes more complicated and layered over time.
The King: Eternal Monarch is a wonderful Korean drama that perfectly portrays its love story centre stage while adding enough twists and turns along the way to make for a highly enjoyable watch.
You can read our thoughts on The King: Eternal Monarch in our full season reviews here!
---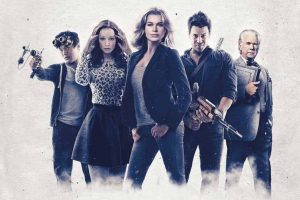 The Librarians
Similarities – Fantasy & Mystery
Full of cheesy dialogue, cheap set design and a fantastical plot line, you'd be forgiven for writing off The Librarians as a throwaway fantasy show. Instead, The Librarians embraces its incredulous premise and manages to strike a great balance between its silly and serious elements.
The story begins with an introduction to a strange man known as The Librarian. After stopping certain doom from consuming the planet, we're introduced to Colonel Eve Baird who finds herself whisked along for the ride, invited to an illustrious place called The Library that defies the laws of physics.
When the library goes missing from reality, it's up to the central group of characters collectively known as The Librarians to find the library whilst preventing magic from spilling into our world.
It's a great premise and one that works beautifully thanks to its well-written group of characters at the heart of this one.
You can read our thoughts on The Librarians in our full season reviews here!
---

Stranger Things
Similarities – Parallel Worlds & Fantasy
The little gem on Netflix, Stranger Things is undoubtedly one of the biggest Originals on the platform. It's also probably the only one safe from being cancelled any time soon.
The story revolves around a group of teens who become thrust into a supernaturally charged, heady world of nightmares when a young boy called Will disappears.
With little clues beyond a strange girl called Eleven who shows up with telekinetic powers, it's up to a ragtag group of misfits to thwart the evil before it's too late.
With some intriguing ideas about parallel worlds and some great throwbacks to the 80's, Stranger Things is a solid choice and with plenty of story to get through, there's enough here to whet the appetite ready for season 4.
You can read our thoughts on Stranger Things in our full season reviews here!
---

Counterpart
Similarities – Parallel Worlds
The interesting thing with Counterpart is just how normalized its sci-fi elements are. Here, we're dealing with parallel worlds, and in particular one that's accessible via a pathway guarded by government authorities.
At the centre of this lies Howard Silk who inadvertently winds up entangled in a big cover up and face to face with his doppelganger from a parallel reality.
Trouble is brewing though, leading Howard and his double to trade places and grapple with a plot line involving powerful forces intent on disrupting the natural flow of both worlds.
This is a smartly written thriller and although only running for 2 seasons, does well to add a slightly different flavour to its parallel worlds idea.
You can read our thoughts on Counterpart in our full season reviews here!
---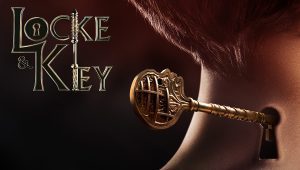 Locke and key
Locke & Key, based on the visual novels of the same name, blends lite-horror elements with a healthy dose of mystery. Resting all of this on the shoulders of our three child protagonists, you'd be forgiven for thinking this show is for kids. It most certainly is not.
The story itself revolves around three siblings, Bode, Kensey and Tyler, who move back into their childhood home Key House. Pushing aside the haunting memories of their Father's murder (which took place inside these four walls), numerous magical keys lie hidden around the house that could hold the clue to the mysteries lurking within.
Despite feeling a little overlong at times, the series does well to keep itself engaging throughout its 10 episode season. With a second season still not green-lit yet, it remains to be seen whether this will return for a follow-up or not.
You can read our thoughts on Locke & Key in our full season review here!
---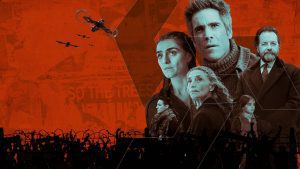 The Barrier
Similarities – Kidnapping Storyline
On the surface, this Spanish dystopian series doesn't have an awful lot in common with His Dark Materials. Where it does strike some similarities though – at least with season 1 – is with its child-napping storyline and experimental procedures by a questionable higher authority guarding them.
The story takes place in a near-future Spain with humanity gripped by the tyrannical oppressors running the country. With class divides throughout, Hugo and his family do their best to survive this bleak new world. Only, when their daughter Marta is kidnapped, they scramble to try and find what happened to her.
Although more political charged than one may expect, if you enjoyed the race to find the missing kids in His Dark Materials, The Barrier may be worth checking out.
You can read our thoughts on The Barrier in our episode reviews here!
---

The Witcher
Similarities – Fantasy & Action
The Witcher is not without its flaws but it's hard to discredit what a satisfying and well written slice of high-fantasy this is. There's certainly enough magic, monsters and sword-fighting to keep things rooted in danger and tension throughout – while doing the video game it's based on justice too.
For those unaware, the story here revolves around a monster hunter named Geralt. Vilified by human-kind, these white-haired, emotionless Witchers spend their time hunting creatures and getting paid to do so.
He's joined by Ciri, a princess in a neighbouring city, and a mage-in-training named Yennefer. Across this first season, the show balances investigative work with monster slaying really well, which should satisfy those looking to scratch that high fantasy itch.
You can read our thoughts on The Witcher in our full season review here!
---
So there we have it, our 10 TV show picks to pick up when you're finished with His Dark Materials.
What do you think of our picks? Do you agree? Are there any notable omissions? Let us know in the comments below!
---