American Horror Story is a semi-anthology series written by Ryan Murphy and Brad Falchuk for FX. Each season revolves around its own self-contained horror story, themed around a horror trope, and often shares actors with other seasons.
Though the show has 128 episodes and a spinoff anthology series in American Horror Stories, each episode is only around 30 minutes and is engaging enough that you'll find yourself binging entire seasons in a weekend. It leaves you with a want for more of the same, so we have compiled a list of 10 TV shows like American Horror Story to watch while waiting for the next season.
---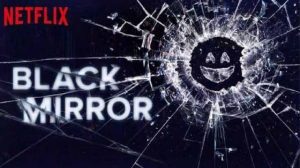 Black Mirror
Black Mirror revolves around the idea of technology gone awry, presenting seemingly ordinary aspects of near-future life that frequently take a dark turn. Like American Horror Story, the show exhibits significant interconnections among seemingly distinct narratives.
---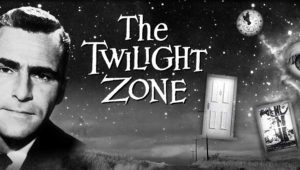 The Twilight Zone
The Twilight Zone is a long-running anthology series that presents moral, ethical, or philosophical dilemmas in each episode. Renowned for its unexpected twists and unsettling revelations, it shares a common thread with American Horror Story, which also embraces dark twists and surprises.
---
Stranger Things
Stranger Things captures the nostalgic essence of 1980s escapism, immersing viewers in a love letter to horror and science fiction. Similar to American Horror Story, each season of Stranger Things introduces new dynamics, adversaries, and thematic elements.
---
The Haunting of Hill House
The Haunting of Hill House, which takes inspiration from Shirley Jackson's renowned horror novel, tells the story of a family haunted by their past at Hill House, with the lingering impact extending into their adult lives. Notably, the first season of American Horror Story drew inspiration from the same novel, and The Haunting of Hill House in turn draws inspiration from elements of American Horror Story.
---
Bates Motel
Bates Motel, a prequel series to Alfred Hitchcock's Psycho, delves into the backstory of a young Norman Bates and his mother, delivering a chilling narrative filled with surprises and suspense. Similar to American Horror Story, Bates Motel explores the origins of the haunting tales that once terrified us, but with a contemporary setting and a deeper exploration of the characters' backgrounds.
---
Hannibal
Hannibal, adapted from the novels by Thomas Harris, delves into the complex relationship and evolving bond between FBI investigator Will Graham and psychiatrist and cannibalistic serial killer, Hannibal Lecter. Like American Horror Story, both shows often keep viewers on the edge of their seats by presenting what you know will happen, but you don't know when or how. Both series exhibit a vivid portrayal of blood, gore, and the darkest facets of human ingenuity.
---
The Walking Dead
The Walking Dead follows a group of survivors in the first stages after a zombie apocalypse. Like American Horror Story, it focuses heavily on the individuals within the group, with people often being more frightening than the supernatural threat lurking behind the door.
---
Penny Dreadful
In Penny Dreadful, iconic figures of horror like Dracula and Frankenstein's Monster are brought together in Victorian London, creating a captivating ensemble. Similar to American Horror Story, Penny Dreadful introduces new elements with each season and incorporates literary, mythological, and historical references, enhanced by unique visuals.
---
American Gods
In the American Gods universe, gods will come into existence when someone believes in them and will grow stronger as more people worship them. What happens to the old gods when the people start worshipping new things, like technology?
Like American Horror Story, the show is full of dark twists and morally ambiguous characters, retelling stories you've heard before using new premises.
---
True Blood
True Blood is a different take on the supernatural, following our main character Sookie as she discovers vampires are real and wonders if their love can be trusted. It explores the same themes as American Horror Story, centering the show around the unknown while delivering fresh narratives by reimagining familiar tales with innovative premises.
---
These ten shows should help fill your supernatural horror desires while waiting for whatever Falchuk and Murphy will think of next. Do you agree with our list? Did we miss other TV shows like American Horror Story? Comment below and let us know!
---