Altered Carbon is a Science Fiction show about a convict and former soldier living in a future where consciousness can be transferred between bodies. He is awakened in a new body to investigate the death of a wealthy man.
The show ran for 2 seasons, running 18 episodes in total. With so little time with the beloved character of Kovacs and this intricate world they built, fans will be hungry for more once it is over. Here are 10 TV shows like Altered Carbon you can watch if you want the same feeling again.
---
Westworld
Westworld is a TV show set in the near future, where a theme park offers visitors the opportunity to engage with a Western-themed world populated by humanoid robots. This reimagining of the 1973 film delves into themes of consciousness, the perception of reality, and the fundamental concepts of good and evil.
Westworld and Altered Carbon both explore a society radically transformed by advanced technology and the concept of immortality. Both shows question the nature of humanity and the ethics of technological advancement.
---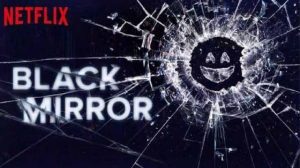 Black Mirror
Black Mirror is a collection of standalone stories that centre on a common theme of technology-driven dystopias. The series scrutinizes how different advancements in technology may have unintended negative consequences, regardless of their intended purpose.
Like Altered Carbon, Black Mirror delves into the ethical questions surrounding technological advancement for advancement's sake. They both explore the ethical dilemmas and societal implications that emerge from the intersection of humanity and advanced technology.
---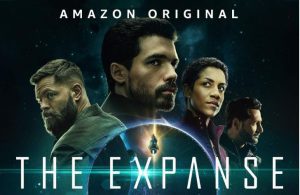 The Expanse
The Expanse takes place in the distant future, depicting humanity's progress after establishing several colonies in our section of the galaxy. The TV show explores topics related to prejudice, disparity, and the duplicitous workings of politics.
The Expanse, like Altered Carbon, has a plot surrounded in intrigue and mystery, tackling grand narratives that involve deep dives into political struggles, moral dilemmas and how humanity responds to a rapidly transforming technological world.
---
Dark
Dark is a German TV series that tracks the journey of a young man as he unearths a tunnel that transports him 33 years into the past. The show delves into themes related to the very foundations of existence, moral principles, and the impact of knowledge on our perception of reality.
Dark and Altered Carbon both explore concepts around lost time and what really matters when it comes to identity.
---
Stranger Things
Stranger Things revolves around a clique of teenagers immersed in role-playing during the 1980s. When they stumble upon a mysterious young girl hiding in the woods, their worst fears materialize, and their world is infiltrated by an otherworldly presence. The series explores compelling themes of identity, familial bonds, and the overpowering presence of fear.
Stranger Things build an intricate world full of its own rules, just like Altered Carbon. Both shows feature morally ambiguous characters and deep narratives surrounding the future of humanity.
---
Sense8
In Sense8, created by The Wachowskis, a diverse group of eight individuals unexpectedly realize they are interconnected and possess the ability to perceive each other's thoughts. The series delves into the profound exploration of personal identity and the essence of one's true nature.
Sense8 and Altered Carbon share a deep exploration of consciousness and identity and touch on societal and social issues surrounding familial connections.
---
Firefly
Set in a distant future where humanity has expanded its reach to colonize the galaxy, Firefly centres around the crew of the Serenity, a ship of the Firefly-class, who must survive a hostile galaxy while avoiding detection. The crew is formed by individuals who cross paths purely by chance. The series explores profound themes of finding belonging, the power of serendipity, and the desire for escape.
Like Altered Carbon, Firefly has developed a cult following from its distinct aesthetic and its commentary on class issues in a futuristic setting, as experienced by morally complex characters. Both shows were also cancelled early and got a film to conclude their respective storylines.
---
Electric Dreams
Electric Dreams is a captivating anthology series that revolves around the works of Phillip K. Dick. Set in a future where the line between technology and nature is blurred, the show challenges the reliability of one's own senses. It explores themes surrounding the very essence of existence, as well as the potential hazards and virtues of advanced technology.
---
Counterpart
Counterpart tells the tale of a man who stumbles on a parallel universe where an alternate version of himself exists. Through its exploration of identity, the show delves into the intriguing concept of losing one's own past and how it shapes one's sense of self.
While quite different in tone and narrative, Counterpart share similar themes to Altered Carbon. Both shows delve into moral ambiguity and how one's identity is formed by the choices you make.
---
Orphan Black
Orphan Black follows the journey of a woman who has the startling revelation that she is a clone, leading her to embark on a quest to unravel the mysteries shrouding her existence. The show depicts how she copes with the staggering realization of not being the person she believed herself to be.
Orphan Black asks questions similar to Altered Carbon about how to navigate one's own humanity when faced with several versions of oneself. Both shows heavily feature power struggles that occur when one can hide one's identity in plain sight.
---
That's ten shows that share a similar feel to Altered Carbon. Do you have any other TV shows like Altered Carbon you'd suggest? Do you agree or disagree with our list? Comment below and let us know!
---