10 More Thrilling Action Dramas
Drive was the indie movie of the year when it was released in 2011, and it helped launch Ryan Gosling's career. He plays the mysterious stuntman who moonlights as a getaway driver for some of the worst criminals in Los Angeles. He befriends his neighbour Irene and her son and gets embroiled in a heist gone wrong involving Irene's estranged husband. 
It's a slow burner, but once it gets going, it doesn't let up until it reaches an inevitable bloody conclusion. Nicolas Winding Refn's direction is atmospheric and hooks the audience from the very first time we see The Driver in the now iconic silk white scorpion jacket.
If you're seeking similar films to stream, look no further. Here's 10 movies to watch if you liked Drive: 
---
Baby Driver
Edgar Wright is one of the best director's of the modern era, and his standout movie is Baby Driver. Similar to Drive, the protagonist in this film is also a getaway driver. Baby is his name, and he uses music to co-ordinate his escapes. 
It's a thrill from start to finish and features an amazing supporting cast including Kevin Spacey, Jamie Foxx, Jon Hamm and Lily James. 
---
Only God Forgives
Only God Forgives was Nicolas Winding Refn's follow-up movie to Drive, and it acts as a weird companion piece to it in many ways. There are no cars this time, but Ryan Gosling does return to play Julian, a drug smuggler in Bangkok tasked with finding the man who killed his brother. 
The movie has a similar visual style to Drive, and it further cemented Gosling's position as one of the best actors in Hollywood. 
---
Taxi Driver
Martin Scorsese and Robert De Niro have made some outstanding movies together. Taxi Driver was one of their best movies, and it saw De Niro play loner Travis Bickle, who tasks himself with saving the life of Jodie Foster's troubled teenage character, Iris. 
Similar to Drive, his character is a loner who likes to drive his car around the city, and gets embroiled in crime as a result of his willingness to help a distressed child. 
---
The Driver
It's clear to see that Nicolas Winding Refn was heavily inspired by this 1978 classic movie when he directed Drive. Ryan O'Neal plays a getaway driver for robberies who is being chased down by a detective played by Hollywood legend Bruce Dern. 
The Driver was a box office flop upon its release, but it has garnered cult status in the intervening years. 
---
The Place Beyond The Pines
Ryan Gosling swaps stunt cars for stunt motorbikes in the epic crime drama, The Place Beyond the Pines. It features a really good sequence involving an escape after a bank heist, and some surprising plot twists. 
Gosling plays Luke, who resorts to robbing banks to provide for his newborn child. Bradley Cooper and Ray Liotta appear in memorable supporting roles. 
---
Collateral
Tom Cruise is known for playing the hero in big Blockbuster movies, but in Collateral, he plays totally against type as the morally corrupt hitman, Vincent. 
Jamie Foxx plays Max, the taxi driver who reluctantly takes Vincent around the city to complete a number of murders, and forms a weird bond with his captor. The shoot out in the nightclub is one of the best choreographed scenes in cinema history and stands up as one of Cruise's most iconic moments on screen. 
---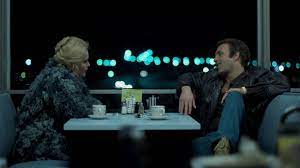 Thief
Michael Mann directed this neo-noir heist thriller starring James Caan as Frank, a professional safecracker who is trying to steer himself away from a life of crime. But just when he thought he was out, he gets pulled back in. 
The movie was critically acclaimed and is often touted as James Caan's best performance. It was released in 1981 and continues to be considered one of the best movies of that decade. 
---
Bullitt
Do movie stars get much better than Steve McQueen at his peak? We don't think so. In Bullitt, he plays Lt. Frank Bullitt, who is charged with guarding mobster Johnny Ross whilst he awaits a senate committee hearing as a witness. As you probably guessed, things don't quite go according to plan. 
It's another neo-noir thriller with more car chases than you would see on a Formula One racetrack. McQueen is in imperious form as the embattled detective in Bullitt.  
---
Nightcrawler
Nobody plays weirdos quite like Jake Gyllenhaal, and Nightcrawler sees him play his weirdest character of all. Louis Bloom is a crime journalist and con man who takes pictures of disasters as soon as they happen in order to get the big scoop. 
It's a neo-noir piece that acts a commentary about how consumer culture has gone too far and how the media conduct themselves in certain situations. It was released in 2014, and it was very much ahead of its time. 
---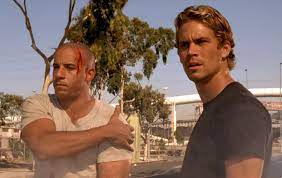 The Fast and The Furious
The most recent Fast and Furious movies are not similar to Drive in the slightest, other than featuring fast cars. The franchise has become a shadow of its former self, morphing into big budget summer blockbuster fare. But the very first movie in the series was the sleeper indie hit of 2001.
Vin Diesel has played Dominic Toretto for over 20 years now, but it was his performance in the first entry in the series that caught Hollywood's attention. 
---
So there we have it, our 10 movie alternatives to watch when you're finished watching Drive.
What do you think of our picks? Do you agree? Are there any notable omissions? Let us know in the comments below!